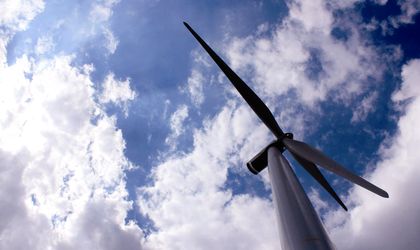 Steelmaker ArcelorMittal Galati says it wants to increase the production of steel grades that are used to manufacture the critical parts of wind turbines, in a bid to expand its presence in Romanian regions where wind farms are located.
The wind farms that are online in Romania use mills which have been supplied by large European and American producers.
The steelmaker is already supplying plates for wind turbine producers from several countries, including Greece and India. It aims to expand in the proximity of the Romanian wind parks in Moldava, Dobrogea and Northeast Muntenia.
"We have adjusted our production processes and quality inspecting facilities to match the requirements of this industry. We have ultra-sonic testing laboratories as well as special quality surface and flaw detecting teams which enable us to adjust the parameters of our plate mills in order to obtain the requested dimensions," said Bruno Ribo, CEO of ArcelorMittal Galati during the Wind Power Romania seminar.
The steel grades produced in Galati are suitable for manufacturing wind turbine parts. They can be used for the blades, the nacelle, the rotor hubs, the tower, as well as for the foundation and construction works.
The company said that Romania is trailing behind on energy costs, losing its competitive edge against other countries, which may lead to job losses in the economy.
ArcelorMittal Galati, which is one of the largest energy consumers in Romania, stressed the country needs to mitigate differences with other countries on the level of subsidies and exemption granted in the energy sector. Going forward, the steelmaker stated the balancing and backup of the support schemes system in the energy field must be addressed.
Ovidiu Posirca