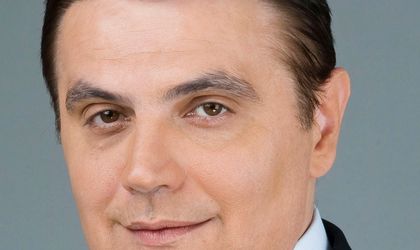 Romanian PM Victor Ponta continues to act as interim transport minister after President Traian Basescu has not announced a final decision on Ponta's proposal for a new minister. The PM proposed Ovidiu Silaghi (pictured) to fill the position but Basescu has not made public his decision although he said he will do so by July 23. Ponta's interim term ends on August 25.
Earlier this week, Basescu expressed his dissatisfaction over the PM's proposal saying that Silaghi lacks professional performance and he has not been involved in the privatization of CFR Marfa. He also said that he wants the privatization process to be completed with the PM as interim and that Silaghi should not be turned into a scapegoat. In his turn, Ponta said the president's reaction is a "political game".
In order for Silaghi's appointment to become official it has to be approved by the president, but he can only reject one proposal, the PM's second proposal becoming mandatory.
Ponta proposed Silaghi after the former transport minister, Relu Fenechiu, stepped down. He was found guilty on graft charges and sentenced to five years in prison. Silaghi, who is a member of the National Liberal Party (PNL), has previously served as transport minister between May 2012 and December 2012.
Silaghi graduated in mechanical engineering from the Transylvania University in Brasov in 1987 and has a master's degree in public administration from the Vasile Goldis University in Arad. Until 1990 he worked as an engineer in his native city. Over the next 14 years he managed various companies and between 1996 and 2004 he was president of the Satu Mare Chamber of Commerce, Industry and Agriculture.
In 1990 Silaghi joined PNL, holding various leadership positions within the party over the years. In 2001 he became president of the party's Satu Mare branch.
In 2004 he was elected to the Chamber of Deputies for the Satu Mare county. As MP he was part of the Committee for Budget, Finance and Banks (until September 2005), the Committee for Information Technology and Communications (after September 2005), and the Committee for Industries and Services (after February 2007).
In January 2007 he became a member of the European Parliament for the PNL.
Between April 2008 and December 2008 he served as minister for Small and Medium Sized Enterprises, Trade, Tourism and Liberal Professions.
Simona Bazavan