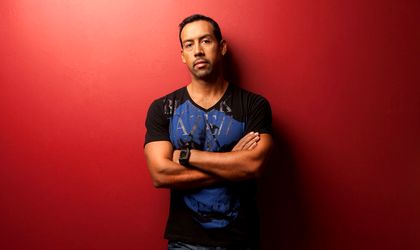 Antonio Sanchez & Migration will be on the Radio Hall stage on December 6. Jazz drummer and Oscar winning Birdman score composer Antonio Sanchez and his band Migration will perform for the first time in Romania.
For jazz lovers, the Mexican drummer's name is already known, even before his all-percussion soundtrack was featured in Alejandro González Iñárritu's Oscar-winning, 2014 indie drama about a washed-up superhero film star taking a shot at a Broadway play.
Sanchez got his start at age 5 in Mexico City, studied at Berklee College of Music and the New England Conservatory of Music in Boston, and by the 2000s was playing with Pat Metheny, Chick Corea, Michael Brecker and Gary Burton, among others. Tickets are available in Eventim network and are priced between RON 95 to RON 155.
Tatiana Lazar