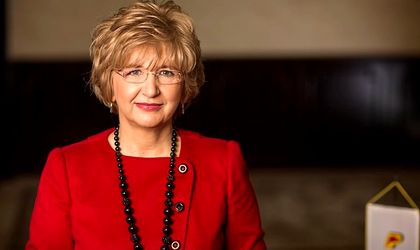 OMV Petrom's (SNP.RO) profit increased to RON 4.82 billion (EUR 1.091 billion) in 2013, up 22 percent on the year. At the same time, sales dropped 8 percent to RON 24.18 billion (EUR 5.47 billion) on account of lower sales of oil and oil product. However, electrical energy transactions increased.
Sales in the R&M department represented 79 percent of total consolidated sales, Gas and Energy (G&E) – 16 percent and Exploration and Production (E&P) was allotted 5 percent.
"In 2013, Romania registered an economic growth  better than expected, however consumption remained weak, while the fiscal burden increased further.  In spite of the depressed demand in the gas and power sectors, lower refining margins and electricity prices, Petrom recorded another strong financial performance due to operational excellence, strict cost control initiatives as well as favorable crude price environment", the company's general director Mariana Gheorghe showed in the report tracking Petrom's financial progress.
Petrom scheduled EUR 1 billion worth of investments for this year, 85 percent of which is heading to projects in exploration and production. 2012 saw OMV Petrom invest EUR 1.2 billion.
"Continuing this success story requires an investment-friendly environment and solid market fundamentals, to fully unlock our growth potential" the Petrom manager added.
Read the full report here, in english.