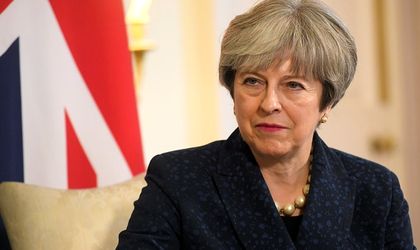 EU diplomats have rejected Theresa May's conference pitch that Brussels must move first to break the deadlock over negotiations as Jean-Claude Juncker said British people were only "finding out now" about the scale of the problems caused by Brexit, according to The Guardian.
Also, according to Bloomberg, U.K. Prime Minister Theresa May is preparing to make a significant new Brexit offer to the European Union in an attempt to open the door to a deal, according to a senior British government official.
The European commission president told an audience in Germany that he regretted that the voters had not been properly informed ahead of the Brexit referendum in 2016. He claimed that UK ministers were only now discovering the costs.
"What I really regret is there was no real Brexit campaign in terms of actual information," Juncker said. "In Great Britain the people are finding out now, also British ministers and ministers on the continent, they're finding out now how many questions it actually poses, all the things that we need to resolve."
While the British government insists the ball is in the EU's court in the talks, European diplomats speak of a more complex diplomatic dance, in which both sides publish papers during an intense negotiating period leading up to a crunch summit on 18 October.
Officials also repeated warnings that the EU would not accept the economic part of May's Chequers plan, fearing it would hand British business a permanent competitive advantage over EU rivals.
In interviews before the conference, the prime minister said the EU had to tell the British government what "detailed concerns" it had about her Chequers compromise plan. "If they've got counter-proposals, let's hear what those counter-proposals are," she told the BBC's Andrew Marr show.
On Monday the Brexit secretary Dominic Raab told Tory delegates that the EU's "theological approach" allowed no room for serious compromise. "If the EU want a deal, they need to get serious. And they need to do it now." In an interview with the Sun, he said the EU had not offered credible alternatives to the UK government proposals. "The ball is in their court."