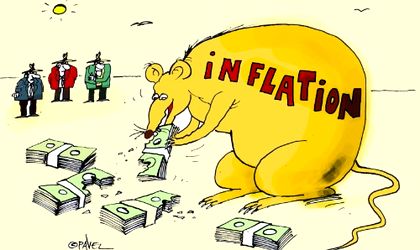 Romanian consumer prices fell 0.3 percent in August from a month earlier, mostly due to lower prices for food, while the annual inflation eased to 0.84 percent, the country's statistics institute INS said Wednesday.
Price decreases month-on-month varied from -0.9 percent for food products and -0.06 percent for non-food products.  Prices for services increase 0.2 percent, INS data showed.
Compared to August 2013, prices for food products dropped 1.97 percent, while non-food products have gotten more expensive (+2.38 percent), as well as services (+2.74 percent.
Annual inflation dropped from 0.95 percent in July to 0.84 percent, but it was still above the minimum 0.66 percent reached in June 2014. Annual inflation dropped to 0.94 percent in May, after recording the highest value this year of 1.21 percent in April.