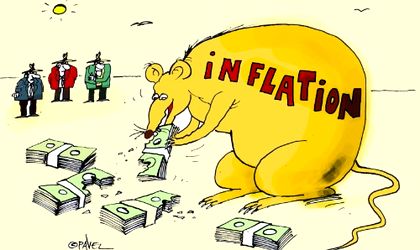 Romania's inflation fell to 0.8 percent in 2014, the lowest level in the post-revolution era, amid the declining trend of oil prices, a good farming output and still low demand on the domestic market.
Consumer prices in Romania went down by 0.1 percent in December 2014 compared to the previous month. Prices of non-food products decreased by 0.5 percent while service rates and food prices increased by 0.3 percent, 0.2 percent respectively.
Overall, the annual inflation rate dropped to 0.86 percent in December, this being a new record low, according to recent data from the National Statistics Institute INS. This was mainly due to food prices, which recorded an overall decrease of 0.4 percent in December 2014 compared to December 2013.
In the same interval, prices for non-food products increased 1.25 percent, while service rates increased 2.25 percent. The average price increase for the entire year was 1.1 percent, according to INS.