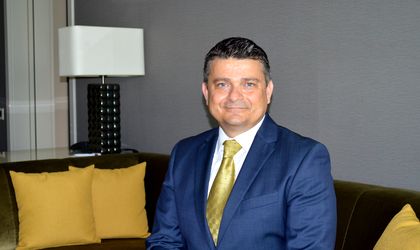 Crown Plaza is extremely happy to be partner of this year's Fête de la Gastronomie, this international celebration of French cuisine and French traditions, for several reasons, says Angelo Zuccala, general manager of Crowne Plaza Bucharest Hotel.
For our Executive Chef Ashlie Dias and our kitchen team it is an exciting challenge to create authentic French taste for more than 20 dishes. French taste is quite unique and quite irreplaceable, it cannot be approximated.
Born and raised in the South of France myself, this cuisine has a very special and dear place in my heart. At the same time, I realize it is a refined and sophisticated cuisine, which requires a lot of skill and gastronomic knowledge. We all know that French cuisine has contributed significantly to the development of most Western cuisines in the 20th century. Quite understandably, in 2010 French gastronomy was added by UNESCO to the list of world's intangible cultural heritage.
The Crowne Plaza Bucharest Hotel's contribution to this Fete de la Gastronomie is twofold: on Sunday, September 27th, we will organize a French Brunch, and our Citronelle Restaurant will feature authentic French dishes which will be served à la carte between 25 – 30 September.
The French Brunch is designed as a celebration of the French culinary tradition, of all those specialties that have consecrated French gastronomy world-wide, among which: French cheeses, the famous onion soup, Ratatouille Niçoise,  Bouillabaisse, oysters, foie gras, crême brulée, tarte Tropezienne, and, of course, authentic champagne. The most famous French sauces, in Chef Ashlie Dias' interpretation, will accompany beef, chicken and trout dishes.
The French specialty dishes in Citronelle Restaurant, created especially for this event, will feature, among others, frog legs in garlic butter, beef entrecote in Béarnaise sauce, vol-au-vent with wild mushrooms, raspberry mille-feuille and many more other delicacies.
To round up the authenticity of tastes, the Chef and kitchen staff will be accompanied in the kitchen by two apprentices from France.
It so happens that September 27th is also World Tourism Day, so what better way to celebrate this than by a culinary voyage to France?
Fete de la Gastronomie is organized by the French Chamber of Commerce (CCIFER), along with the French Embassy in Romania, The French Institute and Business France.
For more information you can also check the dedicated FB page of the event, Fête de la Gastronomie.