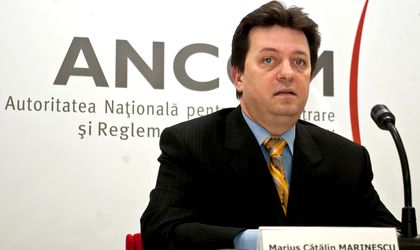 The Romanian telecom watchdog ANCOM announced a new cut in mobile and fixed termination rates, after the end of the last round of public debates.
Thus, fixed termination rates will be cut from 0,67 eurocents/minute to 0.14 eurocents/minute.
Mobile termination rates will be cut from 3.07 eurocents/minute to 0.96 eurocents/minute.
These rates will come into force after the compulsory European consultations. ANCOM will notify the European Commission (EC) and the national regulation authorities in the other EU member states and expects observations on this issue within a month.
Termination rates are charged only for off-net calls, representing the price charged by an operator to take calls within its network. This price can be found in the bills paid by the monthly users.
The cut of termination rates is meant to stimulate competition on the market. According to ANCOM, even though the smartphone penetration rate in Romania is comparable to that in France or Germany, over 70 percent of Romanian users limit their mobile national calls because they are preoccupied with the costs. On-net calls represent 90 percent of mobile calls.
"Cost barriers between networks represented by high termination rates discourage communication between users of different networks. The new termination rates proposed by ANCOM reflect realistically the resources needed to provide the services and will ensure healthy competition to the benefit of the final user," said Catalin Marinescu, president of ANCOM.
According to Marinescu, "the mobile telephony and internet market in Romania continued to post growth in the first half of 2013, which proves that the interest of the Romanian users in mobility remains constant. The average mobile internet user in Romania consumes 260 MB monthly, a grown compared to past years. Nearly 70 percent of high-speed mobile internet connections are supplied based on a monthly payment- postpay offers or internet access extra-options," said ANCOM president Catalin Marinescu during the Comunic@tii Mobile Gala.
In Romania there are currently 22.6 million active mobile telephony users, a stable evolution compared to 22.7 million at June 30, 2012.
Otilia Haraga