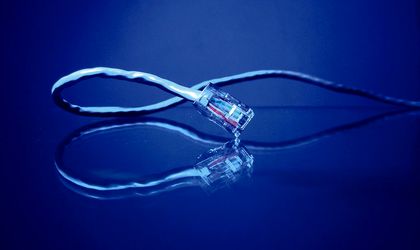 The number of active broadband internet connections in Romania rose 22.8 percent on the year to 18.3 million in the first six months, on the backdrop of a 28.5 percent increase in the number of mobile internet connections to 14.4 million, according to local telecom market regulator ANCOM.
In the case of fixed connections, their number went up to 3.7 million at the end of June 2013 and to 3.9 million at the end of June 2014.
"In the case of broad band Internet we can observe, on average, an increase of over 100,000 connections every six months, given the evolution of 3.7 million connections at June 30 2013 to 3.9 million at the same date of 2014, while broadband mobile internet registered a hike from 8.2 million connections in summer of 2013 to 10.5 million connections this year, meaning on average over one million extra connections every six months", shows the ANCOM press release.
The data also shows that Internet is more and more being accessed through high-speed mobile conextions (EDGE, CDMA, EV-DO, 3G, 4G) where the penetration rate for every 100 inhabitants has reached 52.1 percent, up 11 percent compared to last year.