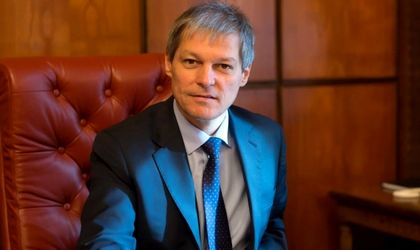 Prime Minister Dacian Ciolos said during a local TV interview that the economic measures included in the Fiscal Code will be kept as long as Romania stays within the 3 percent deficit target. He said the government is making the needed calculations to see if keeping all measures is feasible, but underlined that the intention is to keep them all, if possible.
"We are at an economic growth stage, one of the most significant in the EU, and it's important in this transition period, so to say, the economic sector should have confidence in those who run Romania. Therefore, that is why there are very many measures in the Tax Code that I know are good, the economic sector appreciates them, therefore we plan to keep them, to enforce them. Likewise, pay rises are necessary in many areas. In my opinion, the pay rises are also necessary, but so are reforms in the area in question," Ciolos said.
When asked if the amendment to increase all budgetary salaries would be kept, the prime minister said it is taken into account for the budget previsions, but that raises alone are not a solution, and that an improvement of the administrative process and an "investment package" would be desirable also.
"The most we can do with the budget is to push the deficit up to 3 percent or under, it mustn't exceed 3 percent. Even so we risk having credibility problems in the long run, which risk affecting investment in the Romanian economy, but, at the moment, I believe we would have the arguments to justify an up to 3 percent deficit. On the other hand, it is important for us, beyond these pay rises, which, once again, are important and justified, to also have an investment package, to make sure economic growth will not be based on consumption only," the PM concluded.
The Chamber of Deputies passed the emergency ordinance increasing budgetary salaries by 10 percent at the beginning of November. The ordinance initially stipulated a 25 percent increase in gross salaries for medical staff starting October 2015 and had already passed the Senate. An amendment by the Social Democrat Party (PSD) added a 10 percent increase to salaries across all budgetary sectors that have not benefited from a salary increase this year, meaning administration, culture, justice, public order and national security, scientific research and technological development and design units, diplomacy and state health insurance staff.
The ordinance still needs to be promulgated by President Klaus Iohannis.
Natalia Martian