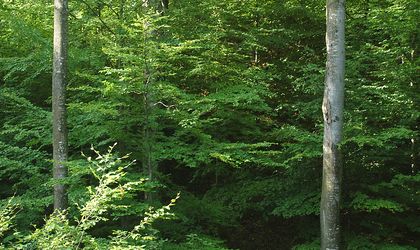 Business advocacy group AmCham Romania said the revised version of amendments to the Forestry Code that were approved by the Environment and Ecological Balance Commission within the Chamber of Deputies, can support the state's pledge of afforesting 2 billion hectares of land by 2035.
The organization had warned earlier this week that initial amendments to the Forestry Code did not aim to solve the ongoing illegal deforestations and retrocessions.
In this context, the new legislative framework, followed by subsequent application norms can represent the starting point for addressing the problems of this sector and for the implementation at the national scale of best practices in the area of forestry sustainable management," said the AmCham in a statement.
The Chamber of Deputies is the decision-making forum for this project.
"At the same time, we welcome the enforcement as of October 2014 of the new Government Decision 470/2014 for approving the Norms regarding the source, transportation and trading of wooden materials, the regime of depositing wooden materials and the processing lines for wooden logs, as well as of some measures for the application of the EU Reglementation no. 995/2010 adopted by the EU Parliament and EU Council on October 2010 to establish the obligations to be imposed on wood and wooden products traders," it added.
The association said it was hoping that the application of norms regarding the source and trade of wooden materials will contribute to the reduction of illegal deforestations and abusive restitutions. It further said that the government should get involved to accelerate the solving rate of such cases and to bolster control capabilities in the field.
AmCham Romania has over 370 members – US, international and local companies, with total investments over USD 20 billion, generating around 200,000 jobs.
Ovidiu Posirca