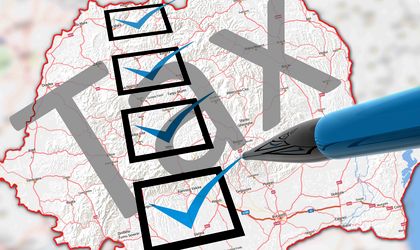 Business advocacy group AmCham Romania warned on Friday the enforcement in haste of new taxes can dent the confidence of the business community in state institutions, adding some of the measures will only boost tax evasion and destroy jobs. 
The association said that "such decisions only lead to an unprecedented rise in the past 20 years of the fiscal burden for the Romanian taxpayers." It added that amending the fiscal legislation and introducing new taxes without prior consultations with the private sector, can reduce the confidence of the business community in the "fairness and transparency of state institutions."
AmCham underlined the negative consequences stemming the from the proposed increase of excises on oil products, the change in the computation of excises and the roll out of a new tax on the accounting value of special constructions.
"Far from representing a sustainable solution for securing state budget resources, all of the above will lead to an increases tax evasion, a sharp decrease of investments, lower number of jobs and a series of difficulties in the economy," said the AmCham in a statement.
The business association adds the new taxes will lead to increased production costs and sale prices for Romanian products, impacting their competitiveness on foreign markets.
"Moreover, such measures are liable to open a new infringement procedure for Romania, as they are not in line to the provisions of the European Directives," said the group.
AmCham called on authorities to adopt real measures to curb tax evasion, accelerate the reform of tax collection agency ANAF, and increase the level of voluntary compliance of taxpayers.
The association expressed its openness for dialogue and cooperation with relevant state institutions.
Ovidiu Posirca