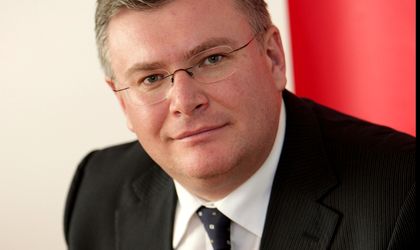 A new AmCham report, which aims to set priorities for 2014-2020, highlights Romania's need for increased economic competitiveness, seen as "an efficient solution for the sustainable increase of Romanians' living standards and of the GDP per capita, as well as of companies' profitability."
"The business community in Romania is preoccupied with the stagnant economic development and investment levels, which affect the country's economic situation and the living standards of every citizen. […] Romania needs both immediate and long-term solutions," said Sorin Mandrutescu, AmCham Romania president.
"I encourage the government to collaborate with civil society and the business environment in order to improve Romania's economic competitiveness; this will enhance Romania's attractiveness as an investment destination and will create a prosperous environment for the country's citizens," added US ambassador to Romania Mark Gitenstein, who was present at the launch event of the Priorities for Romania report.
As far as the anti-corruption fight is concerned, the report states that Romania's efforts to modernize current legislation need to continue to be supported by efficient law-enforcement actions, by discouraging bribing, and by a more efficient implementation of international systems for judicial cooperation to stop cross-border corruption schemes.
The document also argues that authorities need to display greater transparency and total responsibility in managing public money, allowing the professional external audit of public budgets and spending.
The report is based on four key themes: competitiveness, anticorruption measures, public consultations on legislation topics and priorities for the next EU funds tranche.
The full report can be downloaded from here.