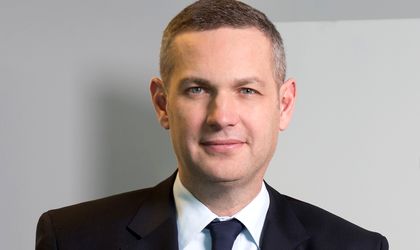 Business advocacy group AmCham Romania has unveiled this year's Priorities for Romania recommendations, which outlines the main policy improvements that could support the country's economic growth on the long term.
The raft of recommendations have been launched less than one month before the start of the presidential race and propose a shift in the focus of the electoral debates on major themes for the economy.
Valeriu Nistor, president of AmCham Romania, said: "The main conclusion of this analysis, that AmCham Romania proposes as the strategic priority of the next presidential mandate is the need to define a multigenerational economic development model to guide Romania's socio-economic progress."
The structural analysis by AmCham showed that the country's key advantages are its macroeconomic stability that needs to be maintained, and the development potential in the energy field. However, the sectors that need further reforms to help the economy are education and research, agriculture and health.
The recommendations also points to the importance of the checks and balances and the impact that the manner in which each power in state fulfils its mandate on the stability and credibility of country, which are important factors for the local investment community.
AmCham has recommended a further consolidation of Romania's administrative and institutional capacities, which would help the economy reach the EU average standard.
In addition, the association warns that the biggest threat for the economy on the medium to long term is the sustainability of the social security system, given the negative demographic trend.
At present, one worker contributing to the public pensions fund backs 1.2 pensioners and this figure could grow in the coming decades to 1.5.
AmCham has over 370 members that are US, international and local companies, with an investment stock of USD 20 billion that have generated around 200,000 jobs.
Ovidiu Posirca