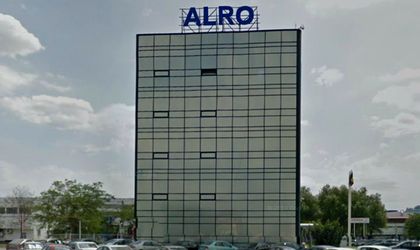 Romanian aluminium producer Alro S.A. posted an adjusted net profit of RON 113 million (EUR 25.58 million) as a result of cost cutting and increase of income during the first half of 2015, shows a company financial report. In H1 2014 the company had registered an adjusted net loss of RON 80 million (EUR 18.11 million).
Alro also increased its turnover to RON 1.2 billion (EUR 270 million), against the H1 2014 value of RON 966 million (EUR 218.65 million).
EBITDA (earnings before interest, taxes, depreciation, amortization and impairment) saw a positive upturn to RON 214 million, compared to RON 3.04 million, in H1 2014.
Its production saw rises for the first half of the year both in primary aluminium production (134,760 tonnes against 127,605 tonnes in H1 2014) and processed aluminium production (40,079 tonnes in H1 205 versus 39,738 tonnes in 2014).
"In the first half of 2015, we celebrated 50 years since the beginning of the aluminium production in Slatina, which shows, once again, that despite all past difficulties, Alro is a robust company, that relies on continuous development by investing in technology and in the training of its employees," said Gheorghe Dobra, Alro general manager. "In the future, we are planning to increase the high value added products volume for the automotive and aerospace industries," he added.
In its turn, Alro Group also saw signs of improvement with an adjusted net profit of RON 136 million (against an adjusted net loss of RON 89 million in H1 2014) and an increased turnover from RON 1.02 billion in H1 2014 to RON 1.28 billion.
In H1 2015, Alro Group registered a total primary aluminium production of 134,760 tonnes, an increased level year on year (H1 2014: 127,605 tonnes). The Group's processed aluminium production was of 51,604 tonnes, also higher y-o-y (H1 2014: 48,828 tonnes).
"We registered positive results in the first six months of 2015 after three consecutive years of losses. Our constant efforts to increase productivity and to reduce costs had a significant impact on the final result, as well as the adjusting of the eco-taxes system for energy, in accordance with the recommendations of the European Union. This measure, vital for the aluminium industry, will allow Alro Group to equitably compete with other aluminium producers from other EU countries, where similar measures have been implemented in the past years and to remain competitive on a constantly decreasing market," said Marian Nastase, board president of Alro.
The company has USD 59 million budget allocated for investments in 2015, mainly for the increase of recycling capacity, together with expanding the product portfolio. Alro's investments for the past 10 years amount to USD 500 million, dedicated to equipment upgrade and environmental protection (USD 100 million).
Between 2002 and 2014, Alro invested approximately USD 100 million in energy efficiency projects, such as upgrading the power stations and replacing the transformer rectifiers, while in 2015, it plans to focus on upgrading the electrolysis sector.
Yearly, about 50 students from the Polytechnic University of Bucharest, Transylvania University of Brasov and Craiova University are part of internship programs within the company. Alro has also granted scholarships for students from the Faculty of Material Science and Engineering from the Polytechnic University.
Alro S.A. is a subsidiary of Vimetco N.V., a global, vertically-integrated primary and processed aluminium producer. Alro is one of the largest aluminium producer in Central and Eastern Europe measured by volume with an installed production capacity of 265,000 tonnes per year.
The main markets for the aluminium manufactured by Alro are within the European Union (i.e. Hungary, Poland, Greece, Germany and Romania). Alro also exports to the USA and Asia.
Alro Group includes Alro, aluminium producer (Romania), Alum, alumina producer (Romania), Vimetco Extrusion, extruded profiles producer (Romania) and SierraMineral Holdings I Ltd, bauxite producer (Sierra Leone). Having this structure, the group ensured an integrated production chain, securing the raw materials for Alro.