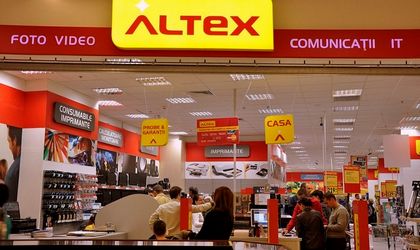 Electronics retailer Altex opens on Thursday the largest store in Timisoara, following a EUR 5.4 million investment, the show-room having 2,400 square meters and an offer of 15,000 products, reports Mediafax.
The store, green field, built on an area of 2,400 sqm, is located in Northern Timisoara near the ring road.
"In 2008 we bought the land, then came the economic crisis and our plans have exited the landscape. 2009-2010 was a difficult period in terms of economy, and such a project did not have sustainability. We had patience. The effective construction took six months and I believe that Timisoara needed this project yesterday. Sorry we were late," said on Wednesday Dan Ostahie, CEO Altex Romania.
In Timisoara there are other two Altex stores, this being the third one, while at national level the company has a network of 90 stores and an online store and 2,000 employees.
Staff