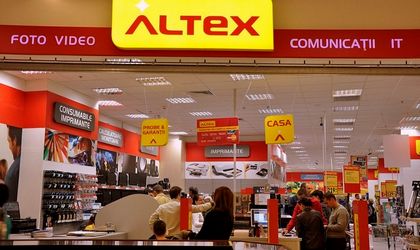 Romanian IT&C retailer Altex announced on Friday the opening of a new store in AFI Palace Cotroceni commercial center, in the location of the former showroom opened by its competitor Domo. 
The retailer also announced that it will offer post-sale services including to Domo customers, saying this is part of its preoccupation towards customers' needs, even if they are "part of the portfolio of other electro-IT customers who, for various reasons, have reduced their activity on the market," said Dan Ostahie, CEO of Altex.
The new showroom will have a product range of 10,000 items and will be opened every day between 10 a.m. and 10 p.m.
Altex has a national network of 77 outlets at the moment, as well as the online store www.altex.ro
Otilia Haraga