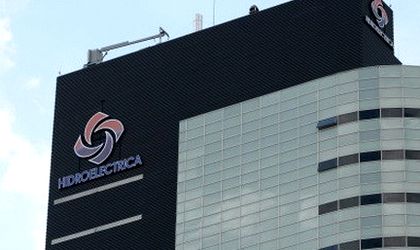 Alpiq RomIndustries and Alro SA have lost the trials they had with Hidroelectrica asking for a total of RON 657 million (EUR 147.33 million) in damage for the diminished volume of energy furnished between September 2011 and April 2012, a Hidroelectrica press statement reads.
Alpiq RomIndustries had asked for RON 527.79 million, while Alro for RON 129.66 million in damages, after Hidroelectrica delivered a lower amount of energy to the two companies than the one stated in their contracts. The parties had preferential contracts which caused losses worth EUR 1.1 billion for Hidroelectrica, according to the energy provider.
"We recall that during the period October 2011-December 2012 Hidroelectrica faced an extreme drought, characterized by the lowest Danube flows recorded in the last 150 years and materialized through a historically low electricity production of only 11.8 TWh in 2012. In a first phase, to be able to honor its contractual obligations, Hidroelectrica acquired energy from the balancing market and thermal manufacturers at prices between RON 280-340 per MWh and resold it to the 'clever guys' prices between RON 103-132 per MWh. When Hidroelectrica exhausted its financial resources, registering losses and a negative net cash flow of RON 783 million, a force majeure clause was put into action which allowed for a reduction in the quantity of energy to all trading partners," stated Remus Borza, Hidroelectrica's insolvency administrator representative.
Borza's own law firm, Borza and Associates, represented Euro Insol, the insolvency administrator of Hidroelectrica, during the trials. Hidroelectrica was represented by Milos, Dumitru and Associates, while Alro by Tuca, Zbarcea and Associates and Alpiq RomIndustries by Schoenherr.
Alro Slatina posted last year a net profit of RON 85 million, from the loss of RON 134 million registered a year before. The company's turnover increased by 15 percent, to RON 2.3 billion. Alpiq RomIndustries posted a turnover of RON 395.05 million in 2014, while the group reached CHF 8.05 billion.
Hidroelectrica registered in 2015 a net profit of RON 1.1 billion and a turnover of RON 3.2 billion (EUR 704.7 million). the company has been insolvent since 2014.
Natalia martian