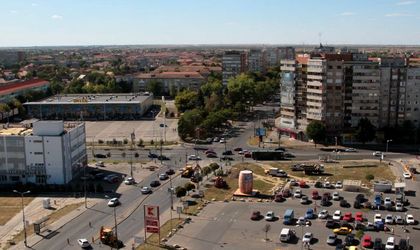 Alpha Group Investments Ltd, the investment division of Alpha Bank group, invests in Centrum Timisoara, a 60,000 sqm property project, according to Mediafax.
The project will comprise, in addition to a commercial and entertainment centre, a seven-storey office building, following an EUR 80 million investment.
Centrum Timisoara will be located on Calea Circumvalatiunii, with a gross leasable area (GLA) of 60,000 sqm, out of which 50,000 sqm will be dedicated to retail and 10,000 sqm will be designed for office space. The entire project will have 2,100 parking spaces. The shopping centre is designed to host 140 stores.
"We started the demolition of existing units. The tender for the construction work is completed, the company responsible for the project management is TBE Business Solutions, which will coordinate the whole process. It met all conditions imposed by the complexity of the design and delivery on time," said Ali Ergun Ergen, founder and managing partner of TBE.
Pre leases already cover over 50 percent of GLA. The shopping centre will house a Carrefour hypermarket with an area of ​​11,100 sqm, a multiplex with 10 halls and a restaurant area with over 15 units and several fashion shops.
Alpha Group Investments Limited was incorporated in Cyprus on 14 August 2006 as a private limited liability company under the Cyprus Companies Law, Cap. 113. The principal activity of the company is to act as an investment company as well as buying and selling securities including any interest earning activities.
Natalia Martian