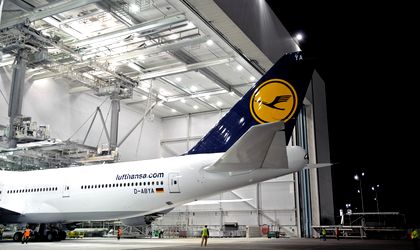 German airline Lufthansa has canceled nearly all of its flights this Monday – including all of the company's flights to and from Bucharest – because of a strike over workers' pay. Some 18 flights from Bucharest to or from Frankfurt, Munich, Berlin and Dusseldorf were grounded this Monday, inform Mediafax newswire.
Overall, Lufthansa canceled 1,700 flights, leaving only about 30 running, after all-day strike action was announced at Germany's biggest airports, including Frankfurt, Munich and Hamburg, informs Reuters.
This is the second strike in month for Lufthansa over workers' pay. Strikers include cabin crew and ground staff at Lufthansa Cargo, Lufthansa Technik, Lufthansa Systems, catering unit LSG Sky Chefs and ground crews.
Simona Bazavan