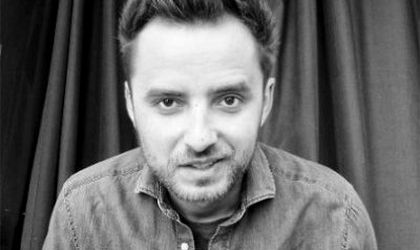 After three years of Social Media School, Alexandru Negrea and Andrei Rosca have launched Social Smarts, a company specialized in organizing trainings and intensive workshops and courses for achieving and evolving one's social media skills, is shown in a post by refresh.ro. The first three trainings will start in September and are called Creative Thinking Essentials, Web Usability Essentials and Social Media Essentials. More in depth information in the following exclusive interview that Alexandru Negrea offered BR.
Romanita Oprea
What made you decide to start Social Smarts?
I have almost four years of experience with workshops and offering consultancy in marketing and online communication, therefore the decision of launching this type of company is a very natural one. Moreover, both me and my associate, Andrei Rosca, we wanted to be able to offer the people taking our classes more than a course of social media, for a complete set of social abilities.
How did you choose the name? Was it a long process?
Me and Andrei met several times and have put in writing a long list a names, and, after many discussions, we considered that Social Smarts is the most appropriate name for the objective of our courses. It represents a parallel with the expression "street smarts", adapted at the years we are living on, dominated by technology and social networks.
What are your main goals with the new company?
Based on the experience we gathered organizing the most important marketing training in the Romanian social media landscape we understood that, besides the technical sides of the socializing networks and besides the study cases and the experiments that are so necessary, there is a more profound need that represents the major factor in influencing the level of professionalism that the people can deliver, almost in no connection with the industry they activate on. We are talking about a set of complementary social skills, a form of perfect "street smarts", adapted to the social era that we are living in.
Through Social Smarts we want to discover this need, along with our partners, all very good professionals in the areas they activate. And to offer practical and intense training programs, after which the participants will leave with a know-how that will be able to implement immediately in their personal and professional lives.
What were your criteria for choosing the trainers and the courses? 
The most important criteria is that the Social Smarts trainers have that social abilities' set skills that I was referring to above, in order to be able to offer a real example to their trainees, just by their presence in the room. We've met with a large number of people, having already in mind some ideas about the new courses we wanted to implement, and we have chosen those with whom we believed we had the best level of chemistry.
How does it work? (you are choosing the themes and then the trainers or the trainers and they come up with the themes, etc)
Initially, we wanted some specific courses, so in the first phase we looked for trainers in those respective fields, but we also developed some other ideas along the way. In the next phase of the process we will announce some courses that we didn't have in mind at the beginning and that have taken shape once we've met the trainers and had developed some new ideas together.
What do you consider that you bring different on the market?
I believe that people are applying for these courses for the experience that the trainer is offering, so the freshness is brought firstly by our collaborators, people with big experience in the industry, that can deliver a big volume of information to the trainees, without becoming boring in any way, but combining the theory with the practical exercises. It's the model we have been using during the last years at Social Media Essentials and it has been functioning very well.
Who is your main competition and why?
I don't believe in competition and I never think about that aspect. There are many companies on the Romanian market that are offering courses, but I perceive them more as potential collaborators than our competition.