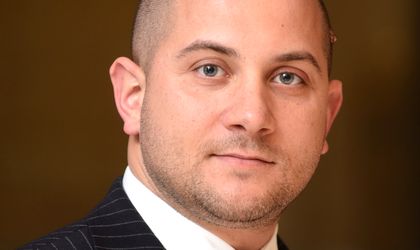 Alexandrion Grup Romania is currently in talks to extend their portfolio through a variety of non-alcoholic products addressed, primarily, to the high HoReCa sector but also to retail chains, according to a company press release.
Last year, the company invested over RON 1 million into the development of a sales department for the high HoReCa segment. Adding a line of non-alcoholic products to their portfolio would be a first for the company, and the main beverages that would be made available are water, sodas and coffee, says the press release.
This step is one that the company has "been preparing for a while," according to Razvan Vasile, commercial director at Alexandrion Grup Romania. "We have already started talks with possible partners with whom we could collaborate in this sense. At the moment we haven't shook hands with anyone and remain open to discussions," he continued, further adding that the Grup is "confident that they will manage to obtain similar results to the ones we have on the spirits market."
At the moment, Alexandrion Grup Romania is present in the HoReCa network both with its own products (e.g., the Brancoveanu "vinars" – VS, VSOP and XO, the 7* and 5* Alexandrion brandy, etc.) and imported ones (e.g., the Glenfiddich, Balvenie and Monkey Shoulder single malts, the Grants whiskey, etc.).
In the past year the company continued its strategy of selective imports and signed with new partners to bring on the local market products such as the Beluga vodka (Synergy Group), the Piper Heidsieck champagne (Piper Heidsieck), the Marie Brizard liqueurs or the Sobieski vodka (both produced by Marie Brizard Wine and Spirits). "By the end of the year, or even earlier, we want to be present in the high HoReCa locations with the non-alcoholic range of products too," added Vasile.
Andreea Tint