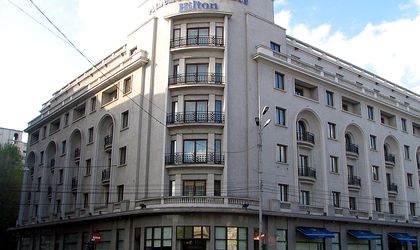 Alexandra Copos, George Copos' daughter, will take over as president-director general for Athenee Palace, the company that owns the Hilton Hotel, after the businessman was incarcerated on Tuesday following a conviction for his involvement in the "Transfer File".
According to a press release issued by the Bucharest Stock Exchange, where Athenee Palace is listed, the company's Administration Board reconvened on Tuesday and voted for appointing Alexandra Copos president-director general, after her father quit his position.
Previously, Alexandra Copos worked as the vicepresident of the Administration Board.
Athenee Palace Hilton is rated at five stars and is part of the Ana Hotels chain. Outside of Hilton, Copos owns another Bucharest hotel, Crowne Plaza, and three units in Poiana Brasov (Sportul, Poiaja, Bradul all rated at 3 stars) and two in Eforie Nord (Astorie, 3 stars, Europa, 4 stars).
The case that broke Romanian football: 8 former manager and club owners, sent to jail