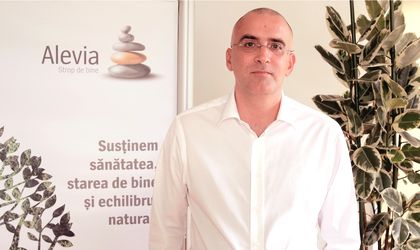 A EUR 1 million investment in the expansion of its factory in Falticeni, Suceava county, has doubled the total value of supplement and tea producer Alevia's complex, the company announced. The expansion included the office building and production lines.
Alevia, which employs 160, both in the production and sales department, has an area of ​​2,000 square meters and an annual production capacity of 4,000,000 units, which includes dietary supplements and teas.
"It all started from the passion for health, and today we are happy to deliver to Romans a wide range of products they need at affordable prices, with over 4 million customers annually. Expanding the production center was a necessary step in Alevia's brand development. (…) For the future, we want to export products to countries in the Balkans and beyond," said Dr. Florin Mitocaru, Alevia general manager.
Currently, Alevia produces 120 types of supplements and 50 varieties of teas available in over 4,000 pharmacies and stores in Romania. The Romanian company sells monthly 180,000 boxes of food supplements and 150,000 boxes of teas.
Natalia Martian