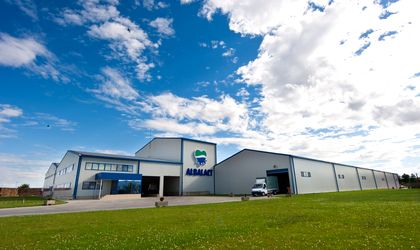 Albalact Group confirms its target for this year, following the publication of unaudited consolidated financial statements for January-September 2015. It recorded RON 312.87 million (EUR 70.43 million) net income during the first nine months, slightly up from same period last year, when the group's consolidated net income was RON 311.98 million (EUR 70.23 million).
The net profit of Albalact during the period January-September 2015 amounted to RON 9.98 million, significantly higher than the net profit recorded in the same period last year, according to company representatives.
For the financial year 2015, the group has budgeted a consolidated turnover of RON 419.45 million, representing an increase in the group's consolidated revenue in the budget by nearly 3 percent at the end of this year.
Albalact has a portfolio of over 150 products, sold under five brands: Zuzu, Fulga, Albalact, Raraul and Poiana Florilor, recording a market share of 17 percent in the yogurts' segment in 2014.
The financial statements include the results of Albalact SA, of Raraul Campulung Moldovenesc and Albalact Logistic SRL, which Albalact holds. The company owns 99.01 percent of the shares in Raraul Campulung Moldovenesc and 100 percent in logistics company Albalact Logistic.
Established in 1971 and transformed into a joint stock company in 1990, Albalact was privatized in 1999. With over 900 employees, the company has a Romanian shareholder majority and is listed on the main market of the Bucharest Stock Exchange.
Natalia Martian