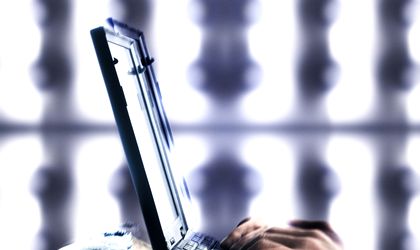 Airline passengers pining for faster in-flight internet access anywhere in the world, even over the oceans, are about to get their wish as satellite operators are making fast progress, according to Bloomberg.com
The costs for internet access are poised to fall and eventually, on-board broadband will become a free amenity, says the publication quoting industry executives.
Stronger signals from spacecraft lofted by satellite providers will replace the current weak and cobbled-together connections meant for mobile phones and television broadcasts, writes Bloomberg.
This new technology will bring about changes in the functioning and availability of Wi-Fi on aircrafts. While currently some customers are paying for the technology, they also do not benefit from very good connection.
ViaSat Inc. will launch in September the broadband internet service via satellite which will be available initially for the passengers of JetBlue Airways. The company promises that each passenger will enjoy better internet connection than it is currently available for an entire flight.
JetBlue promised free internet access for the passengers who take the first 30 flights that have this service available, but they will introduce a supplementary fee for those who wish to use more demanding services such as video.
Otilia Haraga