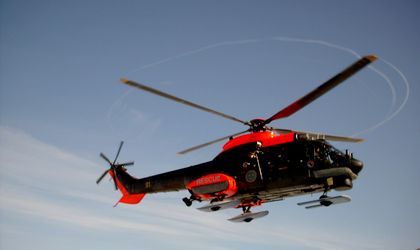 Romania and Airbus have signed a Memorandum of Understanding (MOU) to improve production capabilities for the Super Puma MK1 helicopter Wednesday, Airbus said in a statement. Economy Minister, Constantin Nita, and Guillaume Faury, Airbus CEO, signed the document on Wednesday, with PM Victor Ponta also in attendance.
"In the near future the army as well as the Internal Affairs Ministry need to modernize their heliccopter fields and I am convinced that a product produced in Romania with the highest technology is an objective for resort ministries", according to Ponta.
"The trust placed by Romania in Airbus Helicopters is more than reciprocated, and I hope that the investments we have made, and will continue to make, in Romania do demonstrate this to you today", said Airbus Helicopters President, Guillaume Faury.
The three-year support contract affects a fleet of 24 Royal Air Force Puma Mk1 helicopters being upgraded at Brasov to extend their life, and enhance performance, mission capability and operational safety.
In addition, Airbus Helicopters aircraft perform missions for several Romanian State institutions, including the Ministry of Health, the Ministry of Interior, and the Intelligence Service Agency (SRI).
IAR Brasov shareholders will allow Vadstena, company controlled by Airbus Helicopters in Romnia, the use of a 15,000 square meters terrain for the production of Super Puma helicopters in Romania, as well as a shareholder status for the state-controlled Romanian company.