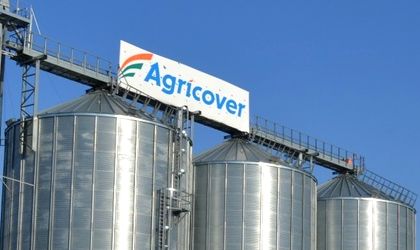 Agricover, platform of integrated solutions for agriculture, recorded a turnover of RON 1.3 billion (EUR 285 million) in 2014, up 18 percent compared to the previous year.
"In 2014, we increased our customer portfolio by 22 percent and we diversified the categories of served farmers, with focus on special crop and livestock farmers. 2014 also meant a rearrangement of Agricover business structure on two main axes – agri-Business and agri-Finance, based on our constant concern to support farmers in developing their activity and in increasing their profitability," said Stefan Bucataru, Agribusiness general director.
The "Dor de Gust" platform launched in June 2014 for the domestic production's capitalization, over 340 farmers have marketed their fruit and vegetables production in large retail networks and to the processing industry, totaling nearly 5 million kilograms of fresh products.
Through the livestock business line Agricover provides support to farmers, the production of more than 100 pig farms being capitalized. The acquisition and capitalization of milk to processors across the country and in the intra-communitarian space reached a volume of over 37 million liters.
Based on the mechanism of capitalization of cereals and oilseeds, some farmers improved their crops' sales prices in 2014 by 20 percent compared to the harvest moment. In 2014, Agricover purchased and used over 900,000 tons of cereals and oilseeds.
Covera.ro, Agricover's online store, that sells over 20,000 specialized products for farms, households and gardens, has doubled the number of customers against the previous year.
For 2015, agri-Business operations will focus primarily on providing safe alternative outlets for Romanian products, facilitating farmers' access to local processing and intra-Communitarian units.
Staff