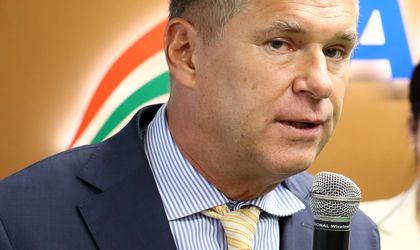 Agricover Credit NBF, the financial division of Romanian agribusiness group Agricover, signed today an agreement with the International Investment Bank (IIB) covering the granting of a loan facility worth EUR 10 million  which it wants to use to finance local farmers, the company announced on Tuesday.
"These funds will enable us to maintain our growth rate and to launch new financing products for local farmers," said Robert Rekkers, the CEO of Agricover Credit NBF.
Demand among local farmers continues to be highest for working capital loans, but the funds secured from IIB will also be used for investment loans, said the CEO. "We are interested to play an active role in co-financing EU-funded projects given that in the new National Rural Development Program for 2014-2020 NBFCs have been included alongside banks. This means banks will no longer hold a monopoly over this type of financing," added Rekkers.
Agricover Credit NBF's credit exposure at the end of Q1 stands at RON 600 million (approximately EUR 135 million). The company plans to increase this by approximately 15 percent by yearend.
Representatives of Agricover Credit NBF and IIB refused to comment on the terms of the agreement, Rekkers stating only that these are "advantageous". Tenor of the loan is seven years with a two-year grace period.
IIB is a multilateral development bank founded in 1970 on the basis of an intergovernmental agreement. Its member states are Bulgaria, Vietnam, Cuba, Mongolia, Russia, Romania, Slovakia, the Czech Republic and Hungary. IIB is rated Baa1 by Moody's and BBB- by Fitch Ratings.
Simona Bazavan