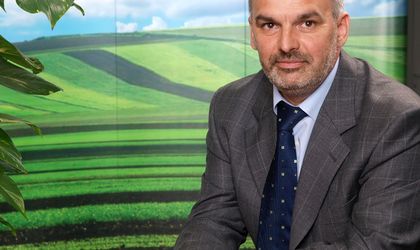 Agribusiness holding Agricover Group said Tuesday its turnover rose by 19 percent to over RON 1.1 billion (EUR 251 million) last year against the previous on the back of higher demand for its services from farmers.
Robert Arsene, the group's general manager, said group's result was backed by this capacity to provided integrated solutions for farm development, while ensuring an efficient management of risks.
Last year, Agricover has traded over 700,000 tons of grains through its specialized division.
Agricover Credit IFN, the financial arm, has granted last year loans to 1,300 farmers that amounted to RON 642 million (EUR 146 million).    
The Agricover Livestock division handling the sale of output from 90 pig farms in Romania. In addition, it started to sell milk to the biggest processors last year.
The group will be focusing this year on further consolidation of the business model as more farmers are looking to increase yields and profitability of their crops, according to Arsene.
The company has invested EUR 1.8 million last year into an IT system that coordinates the business lines.
Ovidiu Posirca