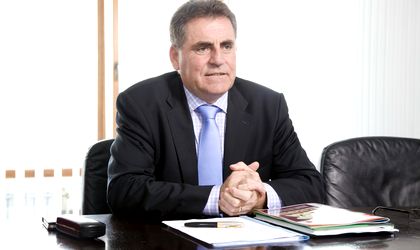 The Agricola group registered in 2015 a turnover of RON 655.6 million (EUR 145.3 million), 6 percent higher than in 2014, according to the company's financial statements. Over half of this result was determined by sales from Agricola International SA, the company handling poultry sales, totaling RON 365.9 million (EUR) as compared to the RON 353.6 million registered in 2014. The company sold a total of 38,425 tons of poultry, 5 percent more than the previous year and 4.5 percent more in value, due to a slight drop in the median price.
"The results are part of our growth and differentiation strategy. For example, while in 2008 we produced 16,000 tons of meat, in November last year we reached total volume of 38,000 tons and we have plans for this year to exceed the threshold of 40,000 tons," stated Grigore Horoi, Agricola's president.
Salbac SA, the processed meat company of the group, also posted increased sales, reaching RON 114.1 million (EUR), 22.5 percent above the previous year. Positive results were mainly brought in by raw-dried salami sales, which recorded a 30 percent hike in both sales value and volumes.
The company boasts a 20.8 percent market share in this segment (up from the 7.1 percent share held last year) and over half of the market share for the Sibiu Salami (51.8 percent). "Last year we sold 39 percent more Agricola Sibiu Salami than in 2014," said Horoi.
Ready-made and semi-prepared meals enjoyed the same positive results, with Europrod SA posting an increase of 11 percent in value and a 5.6 percent rise in volumes in 2015 over 2014.
Avicola Lumina Constanta reported a number of 63.6 million eggs sold, 23 percent above the previous level in turnover.
Agricola exported some 13 percent of its poultry production to the EU (UK, France, Germany, Austria, Italy, and Malta) and outside the bloc (Macedonia and Kosovo). Europrod exported 23 percent of its products, while Salbac exports totaled 8 percent.
In terms of investments, Agricola started an investment of EUR 3.5 million in 2015 in the factory of raw-dried salami and plans to continue into the year.
"This year, the Group's investment budget is of about EUR 9 million and aims at the modernization of farms located very close to the town of Bacau, modernization of new buildings in the Brad complex, where we developed the product Happy Chicken (Puiul Fericit). We expect an increase in demand from the market to start this project, it is possible that this will happen towards the end of the year. Once completed the project will bring a 25 to 30 percent increase in production capacity for Happy Chicken," concluded the president.
Natalia Martian