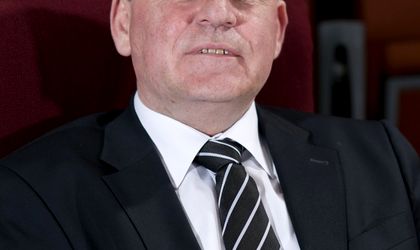 Romanian meat producer Agricola Bacau saw the group's total sales amount to RON 423.3 million (approximately EUR 95 million) in the first nine months of 2012, up 8 percent y-o-y.
The company says it has managed to constantly grow poultry sales over the past nine months by a total 5 percent in volume and 14 percent in value while overall the market has remained constant.
Grigore Horoi, Agricola Bacau's president says the group's 9 month results are in line with this year's target to boost sales by 10 percent. But while the company has managed to constantly grow its sales over the past years it says in the current economic context, the poultry industry has low profit margin of only about 1 – 1.5 percent.
"It is quite easy to explain this situation – low purchasing power and high VAT with no differentiated levels for food products like in most other European countries. The economic situation has worsened very, very much over the past year following price increases for most inputs – cereal prices are up 70 percent and soy feed is 79 percent more expensive. These two inputs represent more than half of the poultry production cost," said Horoi. Even if producers are pressured by increasing costs, the market is not able to absorb price hikes, he explained.
"Therefore we are talking about a precarious financial balance and the only solution is welfare programs," he said.
For meat cooked and smoked products Salbac, part of Agricola Bacau, saw sales increase by 16 percent while egg sales were up 36 percent.
Simona Bazavan