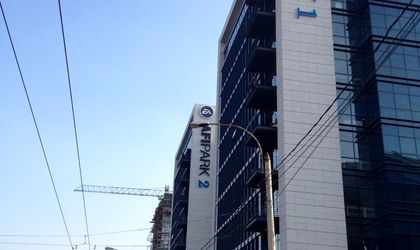 AFI Park Bucharest reached 100 percent occupancy rate this week after developer AFI Europe leased 6,000 square meters in AFI Park 3 to Telus International Europe. Telus and AFI Europe signed a contract for five floors in AFI Park 3 for a period of five years.
"Singining this lease contract is proof of BPO companies' intentions of investing in modernizing their office space for the benefit of their employees, keeping in consideration the possibility of further expansion within AFI Park. Today, to attract the most valuable employees, companies are focusing on finding excellent locations for their headquarters, which are easily accessible by subway, tram and personal transport and are surrounded by services such as AFI Park which is near AFI Palace CotrocenI", according to David Hay, executive director for AFI Europe Romania.
Works on AFI Park 3 began in June 2013  and the building will be delivered to its tenants by the end of the year. AFI Europe previously signed a pre-lease contract with Endava Romania for four floors in the third building in AFI Park, with the possibility of adding space according to Endava's expansion plans.
AFI Park 2 is completely leased by Electronic Arts and AFI Park 1 is also completely leased, which means that AFI Europe managed an 100 percent occupancy rate for the 35,000 square meters available.
In April, AFI Europe started construction work on AFI Park 4&5, the 4th phase of its project which should be completed by October 2015.  AFI Park 4&5 will be one building with two receptions and a total surface area of 32,000 square meters on 12 floors.