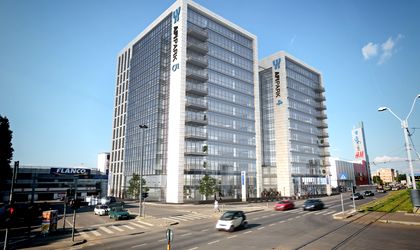 AFI Palace Cotroceni shopping mall in Bucharest, AFI Properties' largest and most important asset, ended 2014 with a total income of EUR 37.5 million out of which approximately EUR 30 million is the net operating income, which is up 4 percent against 2013.
The shopping mall's net operating income for Q4 2014 totaled EUR 7.7 million as opposed to EUR 7.5 million in Q4 2013.
According to a press release, the shopping mall is valued as of September 30, 2014 at EUR 401 million, representing an increase of 7 percent compared to 2013.
AFI's retailer's sales excluding the hypermarket saw a 9 percent increase in Q4, and a total increase of 5 percent during 2014, compared to the same periods of 2013.
AFI Palace Cotroceni showed stable results in shoppers' footfall (visitors to the mall) with an average of 52,000 visitors per day. Current occupancy rate is over 98 percent.
On the other hand, AFI Palace Ploiesti net operating income resulted inmore than EUR 4 millionfor 2014 and is valued at EUR 66 million as of September 30, 2014, as opposed to EUR 56.5 million registered in 2013. AFI Palace Ploiesti shoppers' footfall (visitors to the mall) remains stable at15,000 visitors per day. Current occupancy of the shopping mall in Ploiesti is 99 percent.
On the office segment, AFI Park 3was delivered at the end of the year while the first 2 office buildings in AFI Park (AFI Park 1, AFI Park 2) generated overEUR 3.5 million of net operating income.
Currently AFI Park 4 & 5 office buildings (photo) of are under construction and are scheduled for completion in Q4 2015.
AFI Properties, the parent company of AFI Europe, published on Tuesday its 2014 financial results, registering an 85 percent increase in profit amounting to EUR 60 millioncompared to EUR 32 million in 2013.
AFI Properties also announced a net operating income of EUR 80 millionfor 2014 representing an increase of 9.4 percent against 2013.
The total income summed up to more than EUR 85 million an 11 percent increase compared to 2013.
Staff