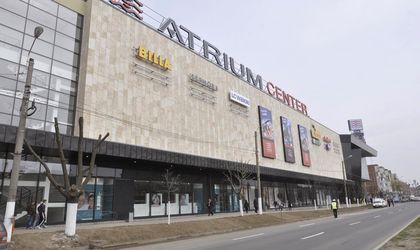 Real estate development company AFI Europe plans to begin works over the next months on a retail park in Arad, western Romania, after it has obtained the building permit.
The project will feature a hypermarket, a DIY outlet and additional retail spaces (between 1,000 and 2,000 sqm each) having a total leasable area of 32,000 sqm.  It will be located downtown Arad, some 50 m from Atrium Shopping Mall.
"The partnership with Atrium Shopping Mall is in full development considering we want to create the only retail center for Arad. By bringing together a hypermarket, a DIY store and a shopping mall, we can surely satisfy all the demands of the people from Arad and neighboring areas," said David Hay, CEO AFI Europe Romania.
In addition to Atrium Shopping Mall, the city of Arad hosts another two shopping malls – Galleria Mall Arad and Armonia Center Arad. The first was opened by GTC Romania last October following a EUR 66 million investment. The latter is owned by Immofinanz but will be turned into a logistics center, the company announced last month.
Other projects presently developed by AFI Europe locally are AFI Business Park Cotroceni, an office project located close to the existing AFI Palace Cotroceni mall in Bucharest and a 28,000 sqm shopping mall in Ploiesti. The company also plans to build a shopping mall in the Bucurestii Noi neighborhood in the capital.