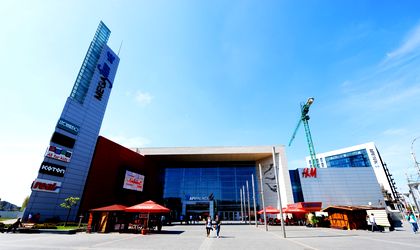 Retailers hosted by AFI Palace Cotroceni in Bucharest registered sales of EUR 92.3 million in the first half of 2014, down 3.1 percent on the year, while revenues from rents increased 4.2 percent to EUR 14.6 million.
In the first six months of last year, the shopping mall generated sales of EUR 95.4 million and rent revenues of EUR 14 million.
AFI Palace Cotroceni was visited every day by 55,000 people, compared to 52,000 people daily traffic in the same interval in 2013. The occupancy rate maintained at 98 percent, according to a report from AFI Europe, the mall's developer. The company estimates rent revenues of EUR 29.3 million for the entire year, up from EUR 28.7 million in 2013.
The shopping mall reported a net revenue increase of 6.7 percent in Q1 2014, up to EUR 7.3 million.
AFI Palace Cotroceni had a total value of EUR 375 million at the end of September 2013.
On the other hand, the value of AFI Palace Ploiesti went up EUR 6.2 million, to EUR 64.2 million. The traffic remains stable at 15,000 visitors / day and the occupation rate went up to 99 percent in April.