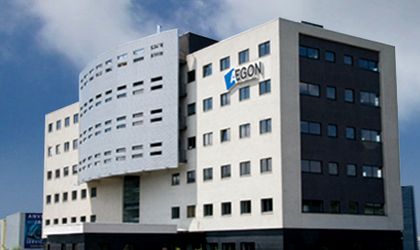 Aegon Romania registered a 46 percent increase in traditional life insurance during the first half of 2015 (RON 24.48 million, about EUR 5.5 million, against RON 16.74 million in H1 2014), according to company financial data.
In the first half of 2015 the company reached RON 30.78 million (EUR 6.95 million) in gross written premiums, a 36.5 percent increase as compared to last year's H1 of RON 22.54 million.
In the segment of life insurance linked to investment funds (unit linked) the increase was of 8.6 percent, up to RON 6.3 million (EUR 1.42 million).
"Results from the first half of the year demonstrate that we managed to maintain a healthy growth rate of business in Romania and we remain committed to our mission of helping Romanians to take responsibility of their own financial future. Our strategy for bancassurance, in the first half, meant a new partnership and we hope we will be able to announce another one until the end of the year. We will continue to develop relationships with partner brokers and at the same time, we remain open to the opportunity of a new acquisition in the market," said Sinziana Maioreanu, CEO of Aegon Romania.
Globally, the Aegon group recorded in the second quarter of 2015 revenues of EUR 2.44 billion, 18 percent higher compared to Q2 2014. During the same period, the group reported a gross profit of EUR 549 million, up 7 percent year on year. It has a capital surplus of EUR 1.5 billion and announced a final dividend of 12 cents per share, up from last year.
Active in Romania for over 5 years, life insurance company Aegon runs bancassurance activities and works with partner brokers. The company has recently completed the takeover of Eureko portfolio, becoming one of the top ten players in the life insurance segment.
Headquartered in Hague, Aegon is an international company specializing in life insurance, pensions and investment solutions, operating in over 25 countries in America, Europe and Asia. Aegon has over 28,000 employees and over 47 million customers worldwide.