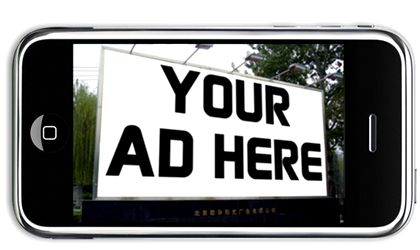 Advertising investments increased to about EUR 287 million (ratecard value) in the first semester of 2015 year on year, shows a study by the Romanian Transmedia Audit Bureau (BRAT). This represents an increase of 2 percent for the four media monitored by the agency (print, radio, online and out of home advertising).
This overall growth was generated mainly by the 13 percent increase recorded for radio in the first half of 2015 compared to the same period last year. This managed to counteract the slight decreases in written press and online environment, providing an overall positive trend. The significant evolution in volumes for radio advertising is due to continued investment by companies in the pharmaceutical industry, and the fact that online shops have begun to invest in advertising in this medium since 2015.
The main increases in investments in advertising during the monitored period were concentrated in the area of finance, as well as entertainment and leisure activities, the pharmaceutical industry and communications. In the communications sector, Telekom Romania brought the main boost in investment, the pharmaceutical and health industry was brought up by Zdrovit, while the main influence in the financial belongs to ING Group. For the entertainment and leisure activities investments made by fast-food restaurants (KFC and McDonalds), and advertisers who have passed festivals and concerts have brought rises.
The report found that the tendency is for old customers to increase the budgets they invest in advertising, while new clients invest modest amounts.
Looking at the top 10 advertising clients, the most significant percentage increases belong to ING Group (up 481.9 percent) and Telekom Romania (417 percent) which have increased their volumes more than fourfold, while Emag had advertising volumes increased by 157.8 percent.
Carrefour, Dedeman and Altex boosted their investments in advertising by 29 to 33 percent, while Vodafone and Lidl decreased by 24.9, respectively 25.7 percent. Zdrovit and Orange invested under 10 percent more than during the first half of 2014.
These results are based on ratecard fares of investments in advertising, which sometimes differ significantly from the net amounts invested. However, growth trends and developments remain significant, supported by a 12 percent increase in the number of clients investing in advertising, as well as a boost in the number of brands promoted.
BRAT is the organization that measures media audiences in Romania's print media and online environment, audited circulation (print) and monitors the investments in advertising (print, online, radio and outdoor).
Natalia Martian