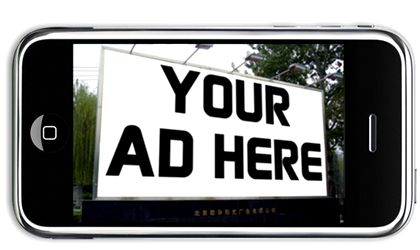 Advertising executives are keeping their fingers crossed that this will be a turnaround year for the industry, which has been reeling from the effects of the economic crunch for the past five years. Pundits say the trend is towards consolidation of the market. Mergers and acquisitions, of which there were several significant ones last year, are expected in 2014 as well.
[restrict]
"As on most markets worldwide, large and mainly international agencies control the largest market share. Smaller agencies have their own place and role in the market, contributing to the health, livelihood and competitive spirit of this industry, and quite often surprising commentators with their originality and creativity. On the declining market of the past five years, which will probably remain flat in the immediate future, mergers and acquisitions are a natural solution to increase market share. So we will probably see such moves in 2014 as well," says Veronica Savanciuc.
The most important such move last year came from Publicis Groupe, which consolidated its local operations by reaching a 51 percent stake in five affiliated agencies: Leo Burnett & Target, Starcom MediaVest Group, The Practice and iLeo (all part of Leo Burnett Group) and Optimedia (part of Publicis Romania). Prior to the deal, Publicis owned 35 percent in Leo Burnett and 35 percent in Starcom, but had no stake in iLeo, The Practice or Optimedia.
Before that, Publicis Groupe had taken control of media buying company Zenith Romania.
In another transaction, APG|SGA, Switzerland's leading out-of-home advertising company, sold its entire participation in Affichage Romania to Rene Rosenberg, the current local CEO, acting with co-investors.
Also, a group of Romanian investors acquired from Slovak JOJ Media House the full share package in Euromedia Holding, the leading outdoor advertiser in Romania.
In the digital field, a merger between Hyperactive and Senior Interactive led to the creation of the new digital agency Senior Hyperactive.
"This year there have been a few important mergers and I believe the trend will continue and two models of business will remain: the large agency that has the upper hand when it comes to implementation force, and the smaller agency that will show its muscle by coming up with original ideas," Alina Tudose, head of strategy and managing director at CohnandJansen JWT, tells BR.
"Of course regional and global infrastructure, access to resources, and the globalization or regionalization of communications have had an important word to say. On the other hand, real economic growth can trigger the appearance of new local clients. These in turn could fuel the growth of local agencies," says Dobre.
Total net adspend in Romania was set to decrease further in 2013, to an estimated EUR 295 million, from EUR 303 million in 2012, according to data from the Media Fact Book Romania by Initiative Media.
"Given the overall economic conditions, both at local and European level, I expect the market to stabilize. To keep an optimistic outlook, I hope there will be growth, albeit a modest one, of 2-3 percent," Savanciuc tells BR.
All media channels posted decline, except for online, which saw 21 percent growth last year compared to 2011, fueled mainly by SEM and Facebook.
TV continued to hold the largest market share of net adspend, standing at 64 percent in 2012, and an estimated value of EUR 183 million in 2013.
"I think TV adspend has and will remain one of the outlets worth putting your money in," Tudose tells BR.
However, Dobre adds, "TV can continue its role as a leader only if it adapts and becomes open to integration with other outlets."
Internet advertising stood at 14 percent and an estimated EUR 46 million in 2013. "The growth of digital and the opportunities it brings such as geo-targeting, cross-channel marketing, database management optimization, actions beyond simple CRM, growing consumer involvement in the story and changing the paradigm of service payment – this is the organic evolution of the market," comments Dobre.
Outdoor accounted for 10 percent of the adspend mix in 2012 and an estimated EUR 28 million in 2013. "OOH is where I am expecting the biggest surprise. The importance of this channel is beyond any explanation; so too the need for measurability and efficiency. I will support any initiative in this direction," said Dobre.
Print took the brunt, stabilizing at 7 percent and an estimated value of EUR 19 million in 2013. Finally, radio had a 6 percent share in the mix, and an estimated EUR 19 million last year.
"Everybody is predicting a decline in print in favor of digital. I do not see any conflict here. (…) Producers of print content will definitely know how to calibrate their actions so that they can satisfy old-fashioned consumers and technology lovers at the same time. They have already been reinventing themselves for some time," says Dobre.
In addition, an emergency ordinance adopted last year dealt a heavy blow to the industry, barring agencies from acting as intermediary agents and thereby losing them revenues from such services. The ordinance also brought a reduction in agency jobs, as well as difficulties in engaging in tenders, affecting the agencies' freedom to conduct their business according to international standard practices, according to the Media Fact Book 2013.
"After five years of consecutive decline, 'seasoned' with legislative surprises, it is hard to give an optimistic forecast. The advertising market is directly influenced by consumption. If consumption does not grow, it is hard to foresee adspend growth. For consumption to grow, lending must grow. However, the currency exchange also matters here… and so on. There are very many things to take into consideration when forecasting the future in Romania," Dobre tells BR. "Although this should not be the case, recent history has proven that prognoses – even those made a year ahead – are very easily contradicted and the framework in which we will act tomorrow may be unpredictable."
In conclusion, Tudose says, "Developed economies seem to have overcome the peak of the crisis and the advertising market is now growing. Not in Romania though: here it will most likely remain the same. And this is actually reason to celebrate, because until now it has kept on decreasing every year."
From a political viewpoint, this year will be eventful, with the elections for the European Parliament due in May and presidential elections most likely in December. However, advertising professionals canvassed by BR do not foresee a major impact on the industry's revenues.
"Previous electoral cycles have had a diminishing impact on the advertising industry. I think this trend will continue with the elections due to take place in 2014, so I estimate that their effect on the advertising market will be negligible," says Savanciuc.
Dobre nominates the Winter Olympic Games and the FIFA World Cup as "the events of the year" for the advertising industry. "I hope these events will generate both supplementary sums compared to 2013, but also fresh content that will fuel growth," he says.
International trends turned local practices
Some trends in international advertising are beginning to make their presence felt in Romania.
According to Dobre, advertising at global level is more and more focused on content. "Unfortunately, in Romania, it is still centered on price. But things will work out naturally. Mobile and digital marketing solutions as well as cross-channel marketing, as long as they are understood and properly done, will start being sought after," he says.
Media outlets are also increasingly open to collaborating with agencies, he points out. "Conventional formats will disappear, leaving room for communication solutions that do not look like advertising."
In this sense, he adds, "Twitter mainly, but also the rest of the social networks, will grow a lot, and we will no longer be able to tell whether we are talking about paid content or content generated by consumers."
Savanciuc points out that international trends favor the growth of mobile marketing. "Given that the local market lags behind in this field, I believe that in 2014 we will see significant growth – up to 20 percent – of this segment on the Romanian market," she adds.
Digital, which has been bucking the trend by posting very good figures in recent years, will continue to weigh more and more in the communication mix. Savanciuc says its growth will be fuelled by performance media, real-time communication and the mobile.
"By giving the consumer a voice and placing at her disposal an unlimited amount of information, digital has empowered people to discuss, influence and even decide the success of the brand. Moreover, since the means and places where people consume information have long been a game changer, digital will represent an immense source of information and feedback from consumers. In this context, the winners will be those who know how to use this data to channel their resources towards precise goals, with relevant and customized content, and very importantly – in real time," she concludes.
Otilia Haraga
[/restrict]