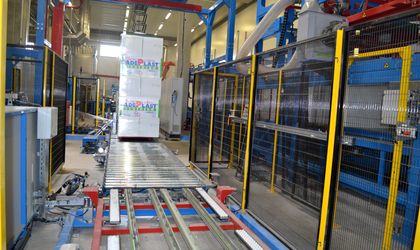 Romanian construction materials producer AdePlast, owned by businessman Marcel Barbut, estimates it will end 2014 with a 19 percent higher turnover, of RON 299 million.
"We've had an incredibly good year for the general economic environment in which we performed, eyeing a 19 percent increase. But that doesn't imply it was an easy year. It was possibly the most bizarre and tumultuous year in our entire history. The market went up and down throughout the year, we have had no predictability and investments were puny. Next year should be just as complicated", the owner said, quoted by Mediafax.
AdePlast includes three divisions: dry mortar, paints and polystyrene and operates industrial platforms in Oradea, Ploiesti and Roman.
"Every division yielded satisfying results. Mortars performed just as well as last years, paints increased 14 percent and polystyrene nearly 16 percent", Barbuts argued.
AdePlast also completed a new IT strategy this year, an investment of some EUR 330,000. The company also plans to invest EUR 775,000 in a new research center in Ploiesti and a production upgrade.
"For 2015, we will refocus our efforts for the environment, and the first step we will take is renewing our car park with 20 Euro 6 trucks, for which we approved a EUR 2 million leasing contract", the manager added.
Diana Petrescu