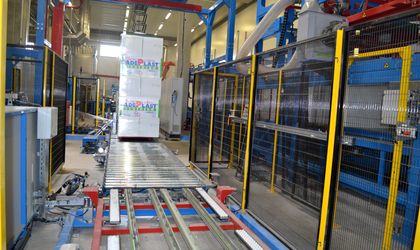 Romanian construction materials manufacturer AdePlast has taken over the local operations of German Schomburg. Following this move, the company plans to double its sales of special construction materials on a yearly basis.
"By taking over the production and distribution of Schomburg products and systems (…) AdePlast becomes the local player with the largest product portfolio produced locally,"said Marcel Barbut, CEO AdePlast.
Schomburg has been present in Romania since 2005 and has production facilities in Ploiesti. The company produces a wide range of construction materials including waterproofing materials, mortars  and primers.
AdePlast operates three industrial platforms in Romania, in Ploiesti, Oradea and Roman. This May it opened a EUR 3.2 million polystyrene factory in Oradea, western Romania. At that time the manufacturer said it had made total investments of EUR 22 million in its three local platforms.
Last year AdePlast reported a EUR 41.5 million turnover, up 30 percent y-o-y and in 2013 it wants to grow to more than EUR 50 million.
Simona Bazavan