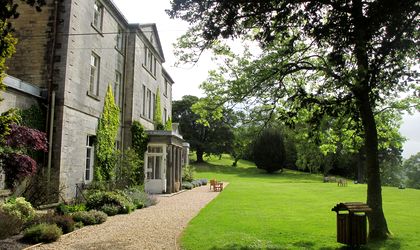 I recently met the director of one of Romania's big private health companies and he told me, "I don't like drug addiction and I don't want to deal with it." This view had trickled down into his company, which offers various psychiatric services – but not addiction treatment. All of the big private health companies in Romania provide the same combination of psychiatric services but without addiction treatment.
By Rupert Wolfe Murray
Considering that Romania's health service only offers the first step of addiction treatment (detox, the process of getting the drugs or alcohol out of the bloodstream) and there are fewer than 100 beds in small rehab centers around the country, this means that there is a critical shortage of treatment services in Romania.
I suspect that Romania's new generation of young, highly trained managers also ignores addiction. An American therapist working in Cluj told me that he had approached some companies where he knew alcoholics worked, offering to train HR staff in how to recognize and deal with the disease of addiction (a disease that has an effective treatment).
He was met with a wall of denial and was told, "There are no addicts in our company." The real situation in Romanian companies where there are cases of addiction is one of "cover ups" by colleagues, eventually resulting in dismissal. This can go on for years and the effects on morale, stress and productivity are corrosive. I wonder how many Romanian HR managers know that two to four months of residential rehab treatment can turn an addict from a liability into an asset.
Addiction is present in all societies, and most organizations, and it doesn't take much effort to recognize the signs. One of the most common signs of alcoholism is frequent absences from work, usually on spurious medical grounds, and millions of workdays are lost in the EU every year as a result of alcohol-induced illnesses.
But firing someone for addiction can be costly – the US aviation industry estimates it costs USD 3 million to replace a 747 pilot – and it can also lead to the self-destruction of the person involved. Managers need to be aware that an alternative exists: residential rehab. In the US it is routine to give an addicted employee the choice between rehab or dismissal. I wonder if such an option has ever been offered to an employee in Romania?
Addiction: A Marginal Issue?
It is a mistake to think that addiction doesn't affect your company or your country. Dealing with the consequences of addiction affects a company's performance, but this is rarely measured. It has a massive impact on the budgets of the health, police and social services – in all developed countries. We can go to the US election to get an illustration of this.
In a letter to the US presidential candidates, Susan E. Foster, VP and director of policy research and analysis at the Center on Addiction and Substance Abuse at Columbia University , wrote, "Treating addiction as a disease is America's greatest single opportunity to reduce costs to taxpayers, improve health and reduce crime… This relatively simple policy change also would improve the health and productivity of Americans across the country. It's a no-brainer."
Foster explains that addiction to drugs, alcohol and tobacco damages 40 million Americans, more than the number affected by diabetes and heart disease. According to a 2009 study, American government agencies spent at least USD 467 billion each year on dealing with the consequences of addiction (10 percent of the federal budget), but only 2 percent of this money is spent on prevention and treatment.
Studies like this have never been carried out in Romania (to my knowledge) and I was told by a Ministry of Health psychiatrist that addiction is not even on the agenda in terms of strategy or funding. They have other priorities. It may be wishful thinking to expect Romania's government to start taking this issue seriously, or the media to debate it, but company managers and HR professionals should inform themselves about residential rehab as a viable alternative to the usual method of dealing with alcoholic or addicted employees.
Rupert Wolfe Murray represents CastleCraigHospital, a Scottish rehab clinic that recently sponsored a new website aimed at  providing businesses and HR managers with information about addiction.