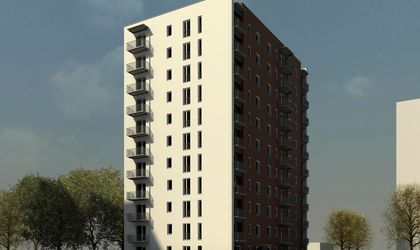 Real estate developer Adama, owned by IMMOFINANZ Group, announces the official start of Evocasa Serenia construction, a new residential assembly consisting of 77 units and located in Bucharest's Berceni area.
The investment in the new housing assembly amounts to EUR 3 million, amount fully allocated by the company, works following to be started this month and scheduled for completion within 12 months. The new complex consists of 10 floors and 77 apartments – studios and 2 and 3 bedroom units. The areas range from 36 sqm to 63 sqm and prices start from EUR 39,900 (VAT included).
According to a press release issued by Adama, the general contractor of this project is PlastROM, Romanian company with large experience in constructions, and the project management is provided by Vitalis Consulting, company with which Adama worked for all its post-crisis projects.
After in 2012 the company resumed post-crisis developments with new phases of development in existing projects, this is the first residential assembly built in an area which is completely new to the developer.
With this new development, the post-crisis investments made by Adama are nearing EUR 20 million, allocated exclusively from the company's funds.
Staff