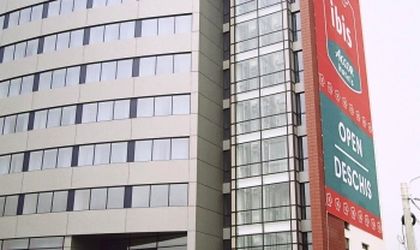 French Accor has offered Polish hotel operator Orbis 46 hotels in Central and South-Eastern Europe, including in Romania, for EUR 142 million, according to Reuters cited by Mediafax. The offer was made exclusively to Orbis which said that it will announce its decision over the following weeks, according to the same source.
Accor's offer is in line with the Polish group's development strategy as expansion through acquisitions has been analyzed for some time, said Gilles Clavie, the president of Orbis' board. The company operates 68 hotels in Poland, Lithuania and Latvia.
Most of the 46 hotels are located in the capital cities of Hungary, Poland, Romania and the Czech Republic, according to Reuters.
Accor is present in Romania with six properties. It operates four three-star Ibis hotels, which have a combined 760 rooms and 24 conference halls. Two of the four units are located in Bucharest, Ibis Gara de Nord (opened in 2001) and Ibis Parliament (2005), and the other two are in Constanta (2005) and Sibiu (2009). The hotels are run in partnership under a form of management contract with Continental Hotels which owns the properties. The group also manages a Novotel and Pullman hotel in the capital.
This November it will also open its first Mercure hotel in Romania.
Simona Bazavan