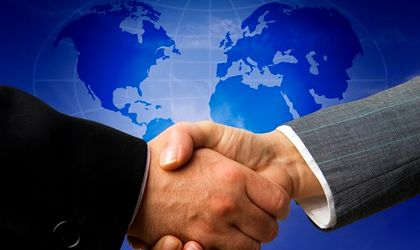 Accenture has completed the acquisition of the industrial and embedded software development and services business of evopro group, a software development and engineering services company headquartered in Budapest.
Evopro is represented in Romania by Linepro group which owns the company Evoline headquartered in Cluj-Napoca and with a branch in Targu-Mures.
The acquisition, announced on November 28, 2013, will enhance Accenture's ability to help industrial companies maximize the return on their investment in industrial software and automation by strengthening Accenture's software development skills. The acquisition will also support Accenture's digital initiatives.
"Three global trends, digitization, mobility and "everything as a service" are transforming the value chain of Accenture's industrial clients, creating a demand for solutions that enable digital and intelligent processes and services in the emerging business environment that Accenture calls Digital Industry 4.0," said Eric Schaeffer, senior managing director with Accenture.
Through the acquisition, Accenture has gained more than 600 highly-skilled employees in Germany, Hungary, Romania and Turkey, with deep expertise in software development, testing, and implementation, as well as automation and engineering solutions.  Their skills will become part of a range of solutions that are helping meet Accenture's clients' needs as they look to maximize the opportunities from Digital Industry 4.0.  These solutions include integrated product lifecycle management processes, embedded software, analytics and an 'as-a-service' delivery approach.
This is Accenture's third acquisition in four months that aims to enhance its range of capabilities to help manufacturing clients organize, develop and manage the processes needed for the entire lifecycle of new products and services. Accenture recently acquired PRION Group and PCO Innovation, two system integration companies specializing in the delivery of Product Lifecycle Management (PLM) services.
Accenture is a global management consulting, technology services and outsourcing company, with net revenues of USD 28.6 billion for the fiscal year ended Aug. 31, 2013.
 Otilia Haraga