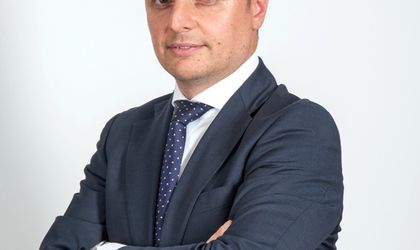 Management consulting, technology services and outsourcing company Accenture has completed its acquisition of EnergyQuote JHA, a London-based energy management and procurement services provider, with clients in more than 22 European countries.

A total of 279 EnergyQuote JHA employees based across Europe and India will join Accenture.
Out of these, approximately 140 employees work in the EnergyQuote JHA office based in Iasi, Romania, which was opened 8 years ago. These employees will join Accenture as part of an integration program over the coming months.
"With this acquisition, the Accenture Romania team will increase to over 2,000 employees, also taking into consideration to organic business growth in Bucharest, the purchase of Evopro company in Cluj-Napoca and Targu Mures in March 2014 and the opening of a new BPO center in Timisoara in April 2014." said Razvan Patrunoiu (in picture), Accenture country managing director in Romania.
The acquisition, initially announced on July 21, strengthens Accenture's energy procurement capabilities in Europe, enhancing its ability to deliver energy management as-a-service to clients.
EnergyQuote JHA provides services including energy risk management and strategy development, forecasting, energy contract management, portfolio management, carbon emissions reduction and utility bill validation.
"EnergyQuote JHA's deep industry expertise, analytics capabilities, proprietary technology platform and delivery scale complements Accenture's existing energy procurement and management capabilities," said Mike Salvino, group chief executive, Accenture Operations.
"The acquisition bolsters our ability to provide differentiated end-to-end services to our clients, helping them to reduce risk and improve pricing and payment accuracy," he added.
Accenture generated global net revenues of US$30.0 billion for the fiscal year ended Aug. 31, 2014.
Otilia Haraga