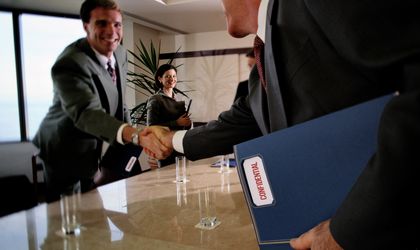 Accenture acquired the industrial and embedded software development and services business of evopro group, a software development and engineering services company headquartered in Budapest. Evopro group, which has operations in Germany, Hungary, Romania and Turkey, provides services for embedded software used widely in the industrial and medical equipment, automotive, building, logistics and transportation industries.
This is Accenture's third acquisition after it recently acquired PRION Group and in October announced plans to acquire PCO Innovation, two system integration companies specializing in the delivery of product lifecycle management (PLM) services.
The acquisition is said to increase Accenture's ability to help companies get the most return on their investment in industrial software through process improvement and software development, enabling them take products to market faster and more efficiently. "This acquisition will strengthen our capabilities in the industrial software solutions market, where we see increased interest from our clients for software development and related IT services," said Eric Schaeffer, senior managing director with Accenture. "Evopro group has a highly skilled workforce with deep expertise in software development, testing, and implementation, as well as automation solutions." He added: "It will also strengthen our mobility-based capabilities as we continue to build innovative connected solutions for clients across industries where embedded software is a differentiating capability."
Csaba Meszaros, president and CEO of evopro group, said: "The combination of evopro group's software and engineering experts and Accenture's industry knowhow will create a unique value proposition for industrial companies demanding fast, efficient and reliable software development and automation solutions."
Founded in 2001, Evopro group is a privately held company with more than 1,000 employees.