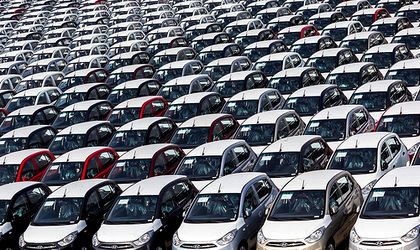 New vehicle registrations reached 8,303 units in the first month of the year (up 17.3 percent), of which 5,800 were for passenger cars, according to data released by the Department for Driving and Vehicle Registration (DRPCIV).
Dacia was leader among Romanians' preferences, with 1,887 units registered (up 29.16 percent y-o-y), followed at a distance by Volkswagen with 523 units (up 20.51 percent), Skoda (450 units, down 1.32 percent) and Renault (399 units, up a whopping 90.91 percent).
At the other end there were Lexus (6 units), Jaguar and smart (4 units each), Subaru (3 units), Alfa Romeo, Cadillac, Citroen-DS, Lada, Maserati, Mercedes-AMG and Rocar (one unit each).
When looking at categories, semitrailers posted the highest advance y-o-y at 70.4 percent (213 units), followed by buses and minibuses (a 34.78 percent rise with 62 units), transport vehicles for goods (up 33.82 percent, 1572 units) and passenger cars (up 16.51 percent, 5,800 units).
Decreases were registered for special purpose vehicles (46 units, down 40.26 percent), trailers (510 units, down 10.37 percent), tractors (25 units, down 7.41 percent), and mopeds / motorcycles (76 units, down 1.3 percent).
According to DRPCIV statistics, Romania's car park totaled 6.6 million units at the end of 2015, a 5.27 percent rise over the previous year, of which 5.15 million units were passenger cars (up 5.04 percent over 2014). Of the registered passenger cars, 302,054 are 0 to 2 years old (52.7 percent above the levels in 2014).
Most car owners preferred Diesel motors (3.48 million), while 2.75 million cars ran on gasoline.
Natalia Martian