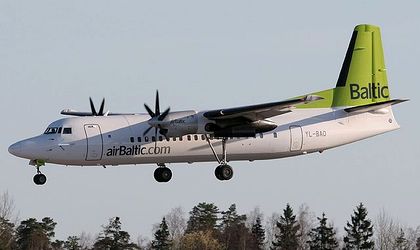 Air Baltic, Latvia'a national air company, will operate Bucharest-Riga flights from Otopeni starting June 2014. The prices for return trips should start at EUR 180 according to information on the official website and travelers can already book their tickets for a summer trip to Latvia.
Air Baltic registered a EUR 255 million turnover last year and flies to over 60 destinations.
At the present, no other airline in Romania has flights to this destination. Tarom was planned to launch flights to Riga in 2020, but it gave up on the idea. Last year, three other air companies launched flights from Otopeni: Air Serbia, EasyJet and Ryanair (already active in Romania from Constanta). Irish low-cost airline Ryanair announced last year will operate flights on the Bucharest-Dublin route starting April 2014, the airline announced last year.
In 2013, the two airports in the Capital (Henri Coanda International Airport and Aurel Vlaicu International Airport) serviced 7.649.503 passengers (a 1.35% increase compared to 2012), and the number of landings and take-offs rose to 95.984.